Our Aim is Clarity in Taste, Color, and Smell…Vodka Perfection
Redmont Vodka is made from corn, which not only makes it gluten free but also provides a smooth finish that doesn't have a harsh aftertaste. In addition to being 8x distilled, our vodka flows through advanced carbon filtration systems, removing any off flavors and achieving a much smoother finish. Redmont features the purest reverse osmosis water to blend our vodka to 40% ABV 80 Proof.
LIVE LEGENDARY, RESPONSIBLY.
Now available in: AL, AZ, CA, CO, DC, DE, FL, GA, IA, IL, IN, KY, LA, MA, MD, MN, MO, MS, MT, ND, NE, NJ, NM, NV, NY, OK, SD, TN, TX, WA, WI, WY
Enjoy Your Favorites from Our Alabama Spirit Distillery
At Redmont Vodka, we offer exceptional, small batch, 8x distilled spirits that are crafted with attention to quality and enjoyment. Our vodka distillery offers the finest spirits in the state, available in restaurants, bars, and liquor stores throughout the state.
We are unique among the local spirits distillery market. We choose to craft our spirits with only the best quality products, including the purest water, an active carbon filtration system, and a superior distillation method that creates award-winning vodka. Our distillery vodka is clean, pure, and offers a superior taste, whether in mixed drinks or served on their own. Our gluten-free vodka is an award-winning product, and one we take pride in serving with a wide range of custom cocktails and drinks. We even offer local pick-up from our distillery located in Birmingham.
Our Redmont Vodka is made from the finest ingredients, and we carefully select each to meet our exacting standards. These exceptional spirits are a product of our superior distillation process that creates a naturally smooth, enjoyable taste.
If you are looking for gluten-free vodkas, you always make the right choice when you choose Redmont Vodka. Made from corn, it offers a smooth finish and a neutral taste, making it perfect for sipping or in your favorite drink recipes.
Plan to visit Redmont Vodka in Birmingham, Alabama. We enjoy showing guests around, and you can order vodka for pick-up right from our location.
Watch Our Story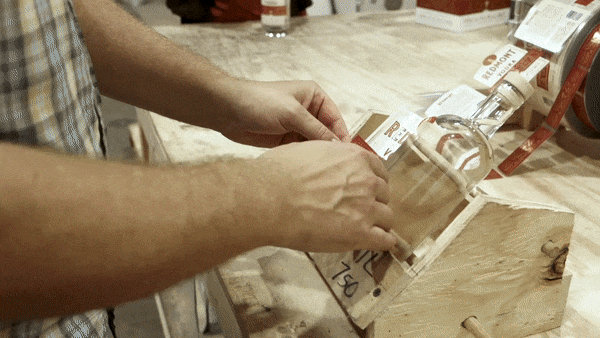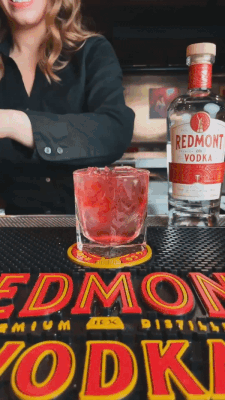 Charles Barkley Favorite:
CB34
2 oz Redmont Vodka
Club Soda
Splash of cranberry juice
Lime wedge
Directions Fill a glass with ice cubes. Add Redmont Vodka, club soda, and cranberry juice. Garnish with a lime wedge.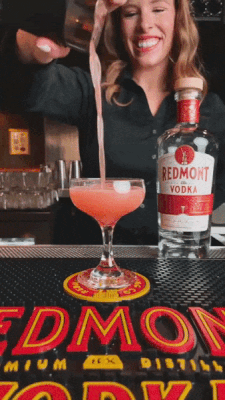 Sir Charles
2 oz Redmont Vodka
1/2 oz Cointreau
1 1/2 oz Ruby Red Grapefruit Juice
2 oz Fever Tree Indian Tonic
Splash of grenadine
Redmont Rebound
2 oz Redmont Vodka
6 oz Lemonade
Ice cubes
Lemon slices, for garnish
Fresh mint, for garnish
Store Locator
Now Available in: AZ, CA, CO, DC, FL, IA, IN, LA, MO, MT, ND, NE, NM, NV, NY, OK, TX, WA, WI, WY